All 26 Rune Stones and those that reverse, together with an interpretation for each Rune Stone
For One and Three Rune Stone Readings please use the buttons on the left.
Rune Stone name
Blank
Traditional Nordic name
Odin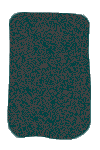 The Unknowable, what you seek has been answered, the answer lies within and cannot be found externaly, however, do not dwell within to seek your answers but move forward, following your heart, and remember you are your own wise voice when you hear what is said beyond mind alone. The Blank Rune offers a reminder that our own knowledge is greater and stonger than we "think".
---
Ansuz - Berkana - Kenaz - Dagaz - Ehwaz - Fehu - Gebo - Hagalaz - Isa - Jera - Kenaz - Laguz - Mannaz - Nauthiz - Othila - Pertho - Inguz - Raido - Sowulo - Teiwaz - Uruz - Wunjo - Thurisaz - Eiwaz - Algiz
The Book of Runes
Ralph H Blum

A truly remarkable book of Runes, whether you take the art of Rune Stone reading seriously or not this is a very interesting guide to the root of Nordic Runes and what is happening for you, with insights and guidance throughout the book. This book includes a good set of Rune Stones. You might like to make your own once you get to know them and provide you, your friends and others with a more creative and personal Rune Stone reading.

Click to purchase UK
Click to Purchase US

The Healing Runes
Ralph Blum, Susan Loughan

Undoubtedly one of the best of the more recent Rune books. It is filled with insights and encouragement to help with emotional well being. This book includes a set of Rune stones and is a great addition to the original Ralph Blum book of Runes.

Click to purchase UK
Click to Purchase US
Runes and Runic Inscriptions: Collected Essays on Anglo-Saxon and Viking Runes
R I Page

Click to Order UK
Click to Order US
For people who would really like to know more about Runes and their origins. It ranges from detailed discussion of the forms of particular runes in the runic alphabet and the interpretations of individual inscriptions (like the Rothwell Cross and the Franks casket), to the wider interpretations on which runes throw light, such as, paganism, literacy and linguistic change. Arranged chronologically, it examines the question of runes from a variety of standpoints, but focus primarily on the use and development of the script among the Anglo-Saxons. The essays also include studies of Scandinavian inscriptions in England and on the Isle of Man.
Click to Order UK
Click to Order US
All books are offered in association with Amazon

A general guide to Rune Stones in relation to the current alphabet.

A- Ansuz
B- Berkana
C- Kenaz
D- Dagaz
E- Ehwaz
F- Fehu
G- Gebo
Q- Inguz
R- Raido

H- Hagalaz
I- Isa
J- Jera
K- Kenaz
L- Laguz
M- Mannaz
N- Nauthiz
O- Othila
P- Pertho
S- Sowulo
T- Teiwaz
U- Uruz
W- Wunjo
X- Thurisaz
Y- Eiwaz
Z- Algiz